Sports Hall Appeal
At Guildford County School, sport matters. We have 1100 students and would like to offer them a greater opportunity to participate in a wider variety of sports and the chance to participate in more inter school/club sport.
Our current sports hall is not fit for purpose, it is less than half the government-recommended minimum size and it is in poor repair.
We are embarking on a project to build a new Sports Hall and have worked hard to raise funds for this project but are still short of the full building & equipment costs.
We would be very grateful for donations to help us provide this vital facility to students and for us by local community clubs and disabled and disadvantaged groups.
DONATE HERE to make a donation to the Sports Hall Appeal
WHY DO WE NEED A SPORTS HALL
Young people benefit from being physically active and at Guildford County School we take sport very seriously. Our students participated in some 17 sports and in the past year have completed some 417 fixtures.
We recently build a MUGA pitch which has greatly enhanced our provision for our sporting pursuits.
However our current indoor space;
prevents us from offering our students sports such as basketball, indoor netball, badminton and trampolining.
limits the School's ability to participate in inter-school activities as reciprocal matches cannot be arranged.
Is less than one third below the recommended capacity and for ball games. Currently 247 square metres with a ceiling height of 4.7m as opposed to 690 square metres and a height of 7.5m as recommended by Sports England.
Limits the school provide for 'B' and 'C' teams as training space in not available.
Is in poor state of repair with crumbling mortar and gaps in the walls and offers limited storage space for key sporting equipment such as rowing machines.
DONATE HERE to make a donation to the Sports Hall Appeal
WHAT WILL IT LOOK LIKE?
We envision our Sports Hall to comprise a 690m2 sports hall, multi-gym, dance studio, improved changing facilities and storage over three floors.
The main sports hall area will sit below the ground and be 2.5 times the size of our current space. It will have disabled access, changing rooms and storage.
This new space will enable us to provide the following sports:
Netball
Basketball
Handball
Cricket
Trampolining
The ground floor will house more changing rooms and showers.
The first floor will allow space for a dance studio, a kitchen and multi-purpose function room which could double as classrooms.
The proposed second floor is where the multi-gym with a full set of free weights as well as another multi-purpose room a classroom.
We are still a way off in our funding and being able to offer all the facilities listed above. We would appreciate donations and if you feel you can support in any way we would love to hear from you.
This will enable us to accommodate most of our sporting provision on site, host competitive matches in many sports as well as providing for catering for a wider ability range for possible 'B' and 'C' teams.
It will also offer a facility to a number of groups including disabled and disadvantaged sectors of the community.
DONATE HERE to make a donation to the Sports Hall Appeal.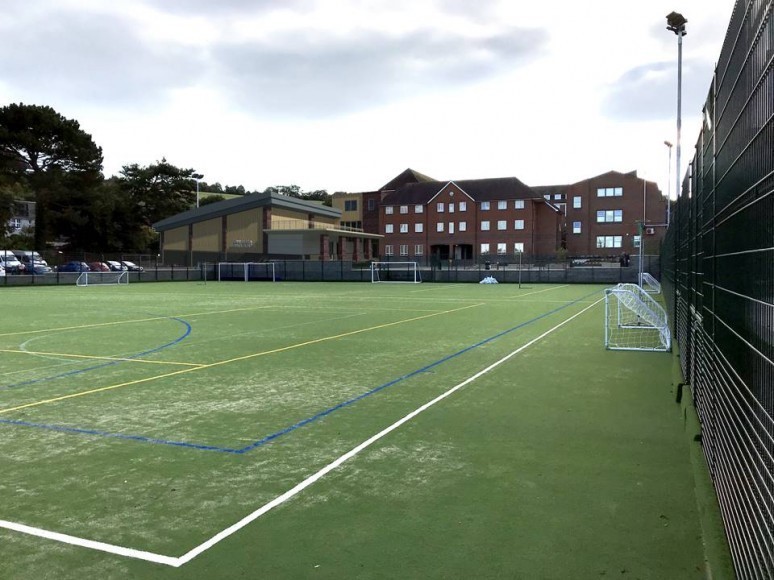 HOW CAN YOU HELP?
We have a number of different options if you would like to help us generate the remaining funding for the build. We would be very grateful as we cannot do this without your support.
Donate
Become a direct fundraiser; examples have been a marathon, triathlon, coffee morning or a birthday bash
Participate in one of our events
Buy a brick - £50
Match funding
Support us when shopping on line (easy fundraising to be added
Contact Kim Strauss kstrauss@guildfordcounty.co.uk if you wish to discuss this further.
DONATE HERE to make a donation to the Sports Hall Appeal