Who should I contact?
If you would like to talk to a staff member about your child, please use the table below to assist you. All email addresses details of our staff can be found on the CONTACTS page of our website
If you are still unsure who you need to talk to, please email the office team at office@guildfordcounty.co.uk who will be able to help you.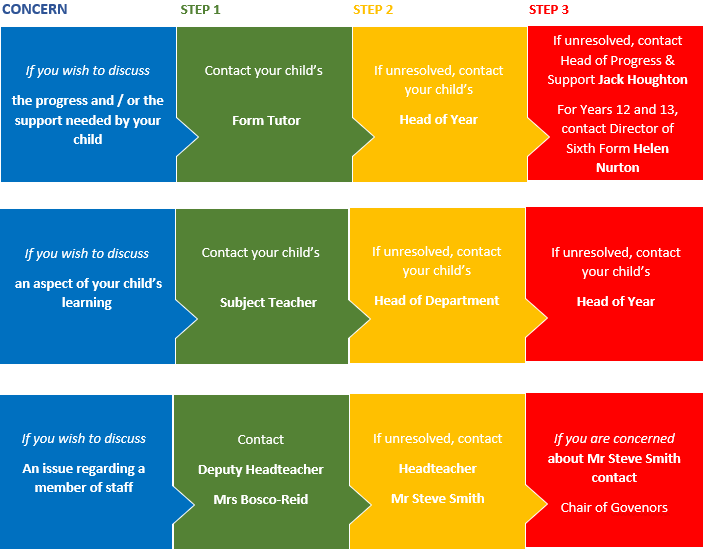 If you are concerned about the safety of a student, here are the details of our safeguarding team: