Business Studies
Exam Structure for Unit 1 & 2
Examination - 90 minutes 80 marks total
Section A (15 marks) Multiple Choice 15 Questions - Spend 15 Minutes (max)

Section B (65 Marks) Data Response Questions (Written answers) 3 Texts - Spend 75 minutes (min)
You must answer all of the questions
Question 16 is based on Text A, Q17 on Text B and Q18 on Text C
Read Text A – Spend 3 minutes reading and making notes, e.g.
Business Activity: Primary/Secondary/Tertiary, who owns it (plc or ltd etc.), What liabilities will they have (borrowing, suppliers etc)

Marketing: What are their customers like? (Older/younger, use social media?, richer/poorer etc.) What is the USP?
People: what sorts of people would work there? (High/low skilled, part/full-time, interests/ambitions etc).
Q16 is split into parts a, b, c etc.
All parts of Q16 will require you to go back and re-read the text to be able to get all the information you need to answer the question properly
Complete all of Q16 before moving on to Text B.
Q16 and Q17 are 20 marks – Spend 3 minutes reading and taking notes, then 20 minutes answering
In Q17 the final section (usually e.) is in three parts. Read all three parts before answering part i.
Q18 is 25 marks – Spend 4 minutes reading, making calculations and taking notes, then 25 minutes answering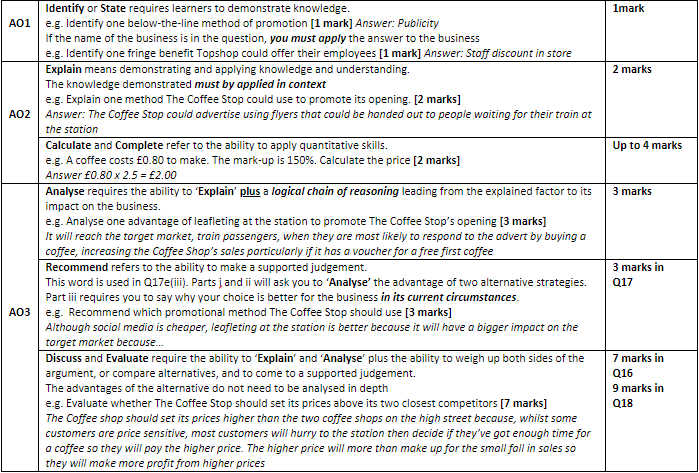 Unit 1 - Business Activity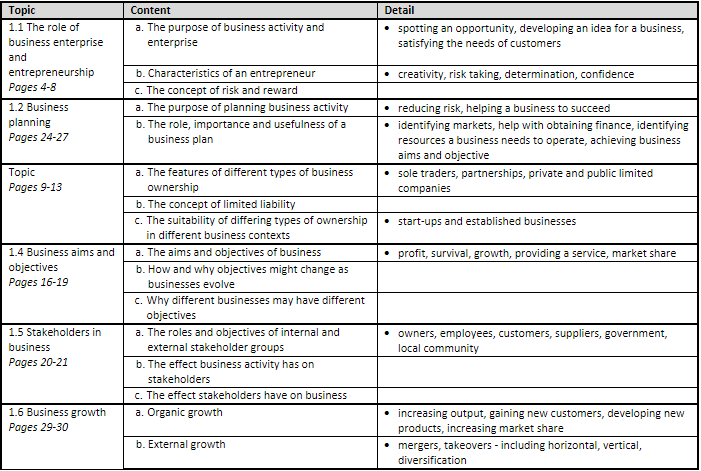 Unit 1 - Marketing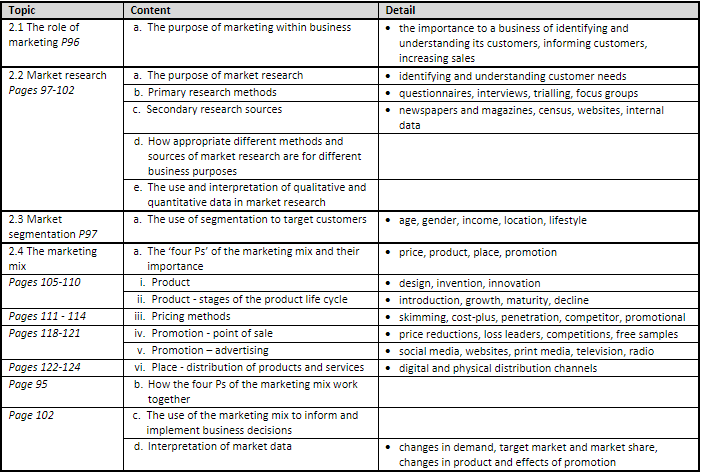 Unit 1 - People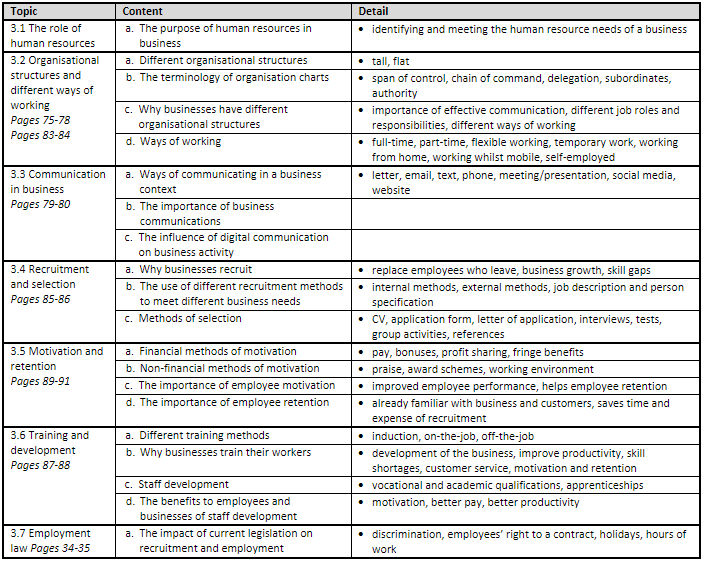 Unit 2 - Operations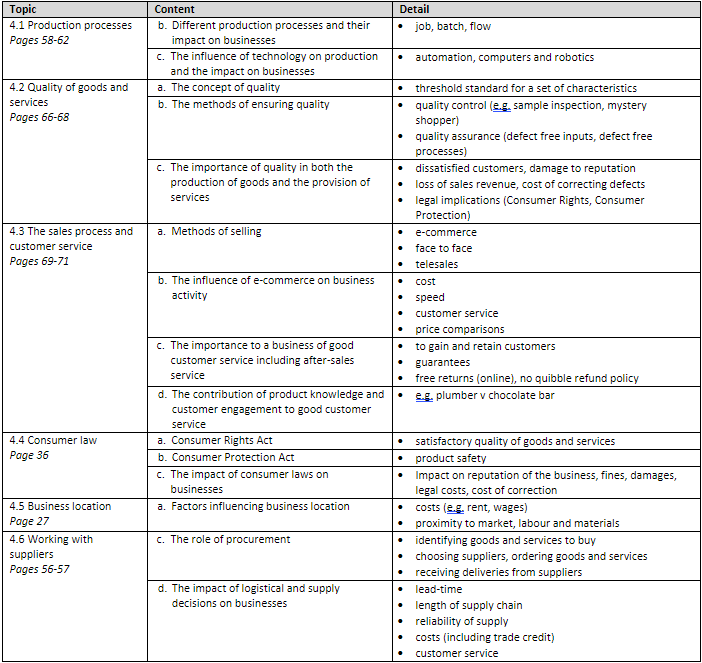 Unit 2 - Finance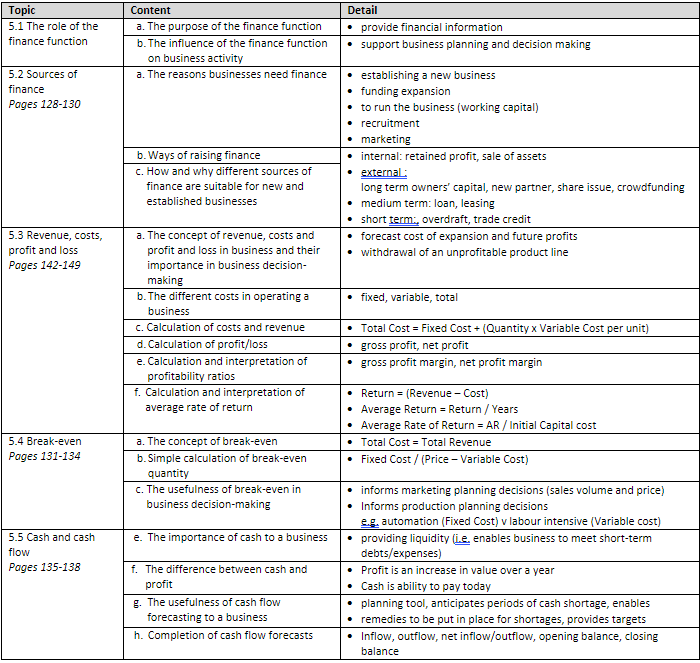 Unit 2 - Influences on Business