Useful Links

Communicating with you is an important part of what we do, making sure you get the correct information about activities, events and school news that really matters is something we care about.
Log in
To log in to your ParentMail feed click here.
Help Site
For help with your ParentMail account click here.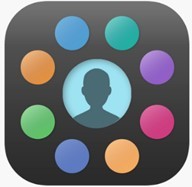 EduLink One is a secure online system allowing parents/carers to log in to access information about their child's progress at school. Parents can see information about attendance, attainment and behaviour, homework, examination data and to be able to access school reports on-line.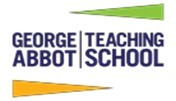 School Based Initial Teacher Training delivered by Teach Surrey and Accredited by George Abbot SCITT.
Important News: Do you know anyone interested in training to become a primary or secondary school teacher?
Our school is part of a growing number of schools that is leading the way for more school-led teacher training. This is really important to us because it means we can choose the very best talent and develop them into teachers. Being able to choose who we train as teachers helps us in delivering the best outcomes for the students at Guildford County School.
We have vacancies now to start training from September 2015 and we would be very interested to hear from you, or anyone you know who is thinking of becoming a teacher. We're looking for people who have (or will have) a degree, have a passion for teaching and want to inspire young people to fulfil their potential.
We'd love for you to come to one of our information events and have a chat with us about the exciting teacher training opportunities available. Our recruiter George Abbot SCITT can be contacted at contactscitt@georgeabbot.surrey.sch.uk for more details of dates and times. We can also provide you with support and guidance on your application form and offer you school experience if you just want a taster of what teaching could be like.
For any further information on our teacher training programmes, please visit www.georgeabbottraining.co.uk or for more general information on what becoming a teacher might involve, you can also visit http://www.education.gov.uk/get-into-teaching.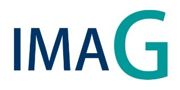 ; Interested, Motivated & Able Guildford
The Guildford 11-19 Partnership are pleased to announce a new academic enrichment programme: IMAG aims to provide more opportunities for Interested, Motivated & Able pupils in the Guildford area to take the initiative and engage with programmes and events to enhance their education. The Guildford 11-19 Partnership institutions (see below) are committed to cooperating to provide a range of events and courses at a variety of times and venues to which any pupil is welcome.
For more information, please visit: